GREENHOUSE COVERS WITH ADDITIVES
Greenhouse Covers are widely used to provide suitable conditions for plant growth and to prepare a controllable environment.
They can be produced in different properties and lifetimes according to the region, plant characteristics and needs.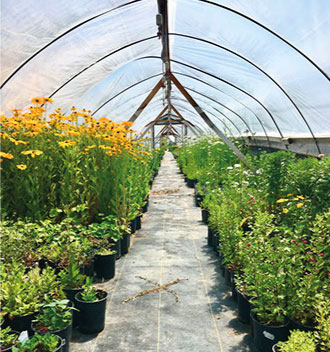 Advantages of Polyethylene Greenhouse Cover;
✓ Flexible, easily covers the greenhouse skeleton, can be shaped.
✓ It is easier and cheaper in terms of installation costs and application.
✓ Depending on the installation location or purpose of the greenhouse, many different purpose covers can be obtained with the use of variable additives (UV, AF, IR etc.)
✓ It is more economical compared to other greenhouse cover materials.
Greenhouse Cover Types
It offers a wide range of products to its customers according to usage types and needs;
Greenhouse Covers with Optional Lifetime
Produced in accordance with the user's demand, habits and expectations, with average performance,
greenhouse covers for general use, 9-12-24-36 and 60 months lifetime.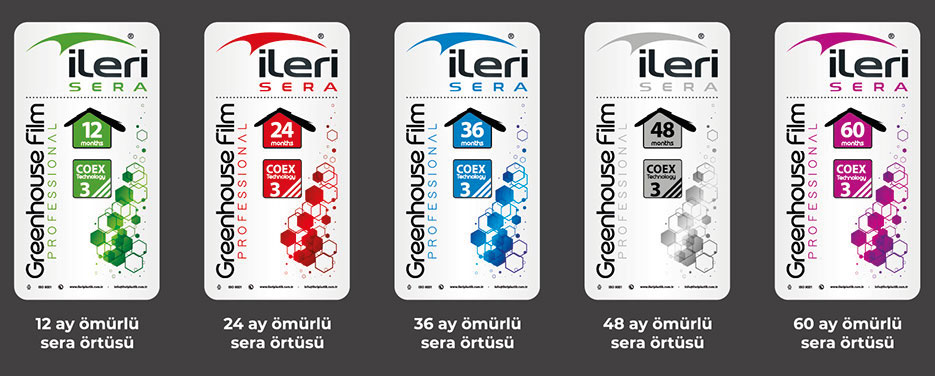 Standard or customised according to product specification These are economic greenhouse films that can contain optional additives according to user demand and meet the performance expected by the user from the product.
While UV additive is used as standard in these products, other additives (See Greenhouse Cover Additives) are used optionally according to customer preference.
Professional Greenhouse Covers
They are greenhouse covers with high performance and high mechanical properties specially developed for the plant to be grown under, region and natural conditions. These films contain different standard additive packages specific to the product in each product group. Therefore, healthier products and high productivity are provided.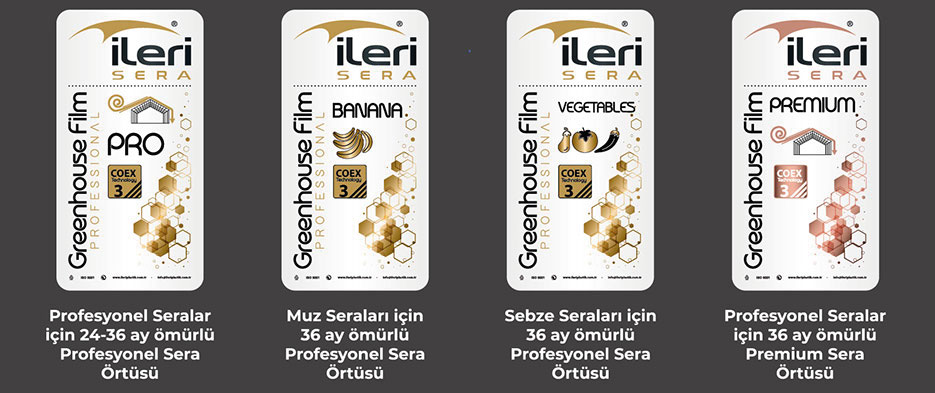 It is more resistant to natural conditions due to its high mechanical properties.
In addition to UV additives, Thermic, EVA, LD (except PRO36 CLEAR), AD and AF (except PRO BIBER) are used as standard in professional greenhouse covers.
AS, AA and PR additives are optional in such products.